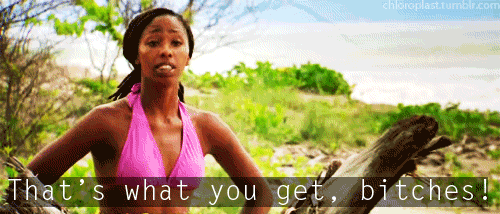 The Funny 115 Guestbook
9:12pm 03-30-2019

Mario

Thank you Jordan! I always appreciate getting feedback like that. You're right, it's an incredibly draining job to always be churning out content and it can feel pretty thankless at times. Thank you for taking the time to write, it means a lot to me.
4:10pm 03-26-2019

Jordan

Hi Mario! I discovered the funny 115 a year or two ago, and it never fails to make my day a little brighter. As a creative person, I know that making content for strangers on the internet can feel like a pretty thankless job sometimes, so I just want to say thanks for all the work you do to make us laugh. Some of these entries are works of art in my mind. Keep doing what you do!
9:30pm 03-22-2019

Mario

Nedarb I can almost guarantee you there will never be a version 4. I never even finished watching the past three seasons.
2:21pm 03-21-2019

Nedarb

As I continue watching the latest season, one idea keeps growing; there will likely not be a Funny 115 version 4. Maybe you see some hidden gems that I'm not seeing, but too many contestants seem self-aware. If that makes sense. The recent seasons just seem to lack unintentional comedians
6:14pm 03-20-2019

Ryan

What's funny about Rich catching the shark in All-Stars was that it was foreshadowed in Borneo when he says to Sue: "Lost a prong to a nurse shark, I gotta catch those by hand from now on."
12:31pm 03-15-2019

Mario

I never did one because I don't like the idea of jurors mugging for the camera just to get more camera time. None of that ever seemed very organic to me, so I didn't want to focus on it in a writeup.
12:10am 03-15-2019

Barry

1. Your site is amazing and provides endless entertainment...thanks for your hard work putting this together. Just discovered it!

2. Havent all of the entries, but scanned through 12-20....did you make one regarding Eliza's reactions as a jury member in FVF? Not sure if I overlooked it or if it wasnt there, but i always thought Eliza set the standard as queen bee of juries after that season.
12:17pm 03-09-2019

Mario

The Michelle one.
6:32pm 03-08-2019

Rob

Loved the newest entry. I had no idea that Kass was a Suckster, that definitely puts so many things about her in context for me now.

Just to clarify, was the rumor about Ponderosa group activities the Michelle one or the Parvati one? Either way, it's amusing.
3:45pm 02-14-2019

Mario

Michael I'm aiming for the second book to be done by this next Christmas. It won't be anytime soon.
12:20pm 02-03-2019

Flamechar33

On #55 of V3, on the last part you mentioned Leviticus 4:20, which when I looked the second part is actually fitting for the story of Na Onka and Fabio: "He is to do to the bull just as he did to the other bull of the sin offering. That is how he will do it, and the priest will make atonement for them, and they will be forgiven."
10:52am 01-18-2019

Michael

Hey Mario I read your first book and absolutely loved it, do you have any timetable as to when to expect the second one? Thanks
6:02pm 01-17-2019

John Wetteland

I'm just going to go by John Rocker from now on.
2:01pm 01-15-2019

Nick

As if entry #99 couldn't get any worse, John Wetteland might not be the best alibi
11:10am 11-20-2018

Matthew

I'm kind of shocked that Amy O'Hara was mentioned for a potential female hero. Her challenge performance with an injured ankle is one of the best moments of that season and one the best "hero" moments in any season. I also think that Amy would have provided another strong female for the Heroes and stand out on a tribe that mostly had younger females.