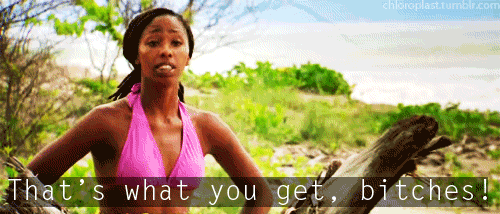 The Funny 115 Guestbook
4:35pm 01-03-2018

Mario

It's too early to say. If there was, it would be years in the future. Certainly not soon.
4:14pm 01-03-2018

Ben S35

Is there gonna be a Funny1154.0 for 31-Present?
6:39pm 12-31-2017

Mario

It first showed up in Guatemala and most people thought it was pretty cool.
12:17pm 12-31-2017

Matt

Hello Mr. Lanza, I have a question for you regarding fan reaction in the earlier days of Survivor, because I only started watching live at Samoa. What was the original internet reaction to the introduction of the hidden immunity idol? Thanks
7:32pm 12-19-2017

Mario

Cindy yes I'm halfway done with the top 25. Thank you for reminding me about it. And I'm pretty sure that riff is from Tormented. See below:

https://twitter.com/MST3KRiffs/status/840359292339384320
8:16am 12-19-2017

Zach

NaOnka entry was amazing. Also loved the Spaceball reference for the name of Chapter 20.
8:39pm 12-18-2017

Cindy

I was just reading your MST3K countdown and was almost wetting my pants from laughing so much. Are you still working on your Top 25 favorite episodes? I just rediscovered the episodes on Pluto TV and am loving them. There was one episode where one of the Bots riffed, 'Put her down, Jerry Lee,' but I can't remember which movie it was. I loved the reference to Jerry Lee Lewis, and it always stuck with me.
10:17am 12-18-2017

Mario

Thank you! That means a lot to me, because that's one of those entries I know not everyone will love. I tried to do something different with it. Also, it took forever lol.
5:59am 12-18-2017

Chris

I just have to say that your last entry about NaOnka as by far one of your best entries ever! I could not stop laughing!
7:20pm 12-14-2017

Mario

Maybe at the end. Depends on how burned out I am at the end.
6:43am 12-14-2017

Dude

You've talked about many entries you wish you could have included on both lists, so I was wondering if you've considered doing some sort of honorable mentions for those that you feel deserve some spotlight on the website.
10:57pm 11-30-2017

Nedarb

Yeah, I hear you. Everyone is obsessed with making #bigmoves, and doing little else. Although ironic comments/statements can make me smile at times. Probst must be loving this season!
10:36am 11-30-2017

Mario

I got so bored by it I haven't seen the past three weeks. I'll just catch up on it after the season ends.
9:34pm 11-29-2017

Nedarb

What are your thoughts on the current season?
9:54am 11-27-2017

Mario

Thanks, I never knew that.