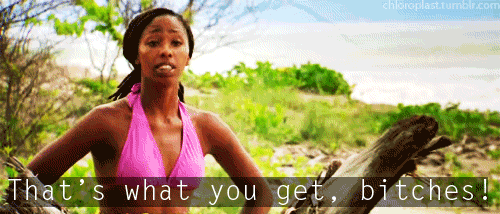 The Funny 115 Guestbook
11:16am 04-05-2020

Channie

Also curious on your thoughts of this season.....loving it here!!!!
11:15am 04-05-2020

Channie

I am a huge survivor fan, been watching since season 1 and havent missed an episode yet. I got my son hooked on the show too and we enjoy watching together. Being that we are quarantined now I have been surfing Amazon and came upon your book you wrote in 2015. Needless to say, I bought it and finished it over the weekend. I didnt want to read the last page because that meant there wasnt anymore. How could you stop after season 3?? You have 37 more seasons to catch up on now. I googled to see of you wrote any more books and found out that in 2018 you said you were writing a sequel. I hope that you stayed true to that and we will be able to purchase a book soon!! In the meantime, I am going to listen to your podcasts and enjoy every minute. Btw, I was one of those people that hated season 3, for all the reasons you mention in the book. But I have to say, after reading your book, you changed my mind!
9:58pm 03-31-2020

Zach

Using quarantine to rewatch some of the classic seasons and I witnessed the scene in The Australian Outback with Colby and his mom. There's a quote where Tina says to Colbys mom "I hope my daughter marries a man like Colby". Classic example of Tina trying to get grandbabies all the way back in 2001.
9:54pm 03-31-2020

Sam H

i just wanna say that every entry makes me audibly crack up. They are so damn funny, I just start laughing thinking of some of them. I also love how you pick up on everything, I mean u really don't miss much. You make survivor so much more funny. Thanks for the entertainment. You make me laugh even more than Thunder D.
8:18pm 03-31-2020

goodshotgreen

Before the Yul vote, going back to Tyson, there were four Villains voted out consecutively. How about that.
11:02pm 03-30-2020

Luke Liebert

Mario, I am a massive survivor fan and discovered your site for the first time about 6 months ago. I have binge read each funny 115 and have just started Survivor Historians (I'm on the 3rd episode of Amazon) and it is awesome! I've already read when it was worth playing for and I just wanna say YOU ARE AWESOME!!!
PS I have never laughed so hard in my life then when I read Randy's character entry. You are hilarious. Thanks for all the laughs! =)
9:56am 03-30-2020

Fool

It's me, my name is fool. (NOT NaOnka!)
3:35pm 03-29-2020

Deric Foreal

I just got around to reading it. It's great. Thanks for awesome articles during this crazy time.gotta laugh
5:21pm 03-23-2020

Mario

I already have an entry dedicated to Wes and his dad. That's good enough.
7:18am 03-18-2020

Deric Foreal

Yes Mario thanks for the distraction. Even tho I've never done social media. Don't get it .never have never will. What I want to know is are you gona have a character bio for wes nale? Anyone who looks like a pumpkin frog needs 1!!!
12:04pm 03-14-2020

Mario

You're welcome! And you have no idea how happy that makes me. That's the whole reason I do things like this, to make peoples' days better. Enjoy the read. Sorry that I wasn't as funny on version 1 yet, it was a long time ago.
2:48pm 03-13-2020

John

I just set a goal for myself. Rather than check depressing twitter during the coronavirus outbreak everytime I want to look at my phone I'm going to read the funny115.

From colbys hat - present.

Thanks Mario for the distraction.
9:18am 03-11-2020

Mario

Nope. It's just a five second scene. #1's have to be more epic with more for me to add.
4:21pm 03-09-2020

Nedarb

What?! Tony speaking llama is not your number 1?!
4:35pm 03-07-2020

Matt

Love the Not another Team Movie/Katie stuff
Its one of my favorite comedy movies.
"Katie Rules"