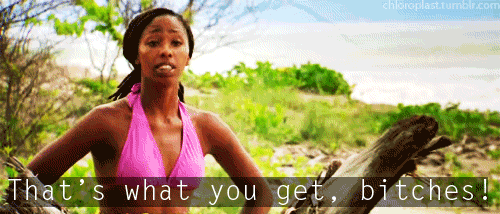 The Funny 115 Guestbook
6:54pm 06-02-2021

Michael

Any chance of a Funny 115 v4 for seasons 31-40 (though it's hard to top the "Monkey Paw Tale of Dan Foley"?
4:29pm 05-31-2021

Ryan

I didn't realize this was your website Dara, do you lie and tell the truth too?
11:02am 05-25-2021

Dara

You are on a Survivor website Ryan, do you really think anyone would care what you think lmao
10:25pm 05-24-2021

Ryan

It's been over a year since Survivor has been on, and I don't miss the show at all.
9:18pm 05-24-2021

James

How much would we have to donate for you to do a write up of the Funny 20 for Kid Nation
1:35pm 05-17-2021

Shannon

Love reading these on my lunch break. Keep up the good work!
8:47am 05-17-2021

Mario

My goal is to get it posted by the end of June. We'll see how it goes. Been swamped with work lately and it has been hard to dedicate any time to it.
7:44am 05-16-2021

MM

any updates on entry #1?
3:44pm 05-14-2021

Steve

I'm not going to demand a version 4.0, but if at any point you feel the need to write about Debbie in Kaoh Rong, will you write a short character entry for Mark as well? I feel Mark was the true UTR hero of that season, and his friendship with Tai was heartwarming to say the least.
8:11am 05-13-2021

Mario

Extremely high
1:11pm 05-11-2021

Jesse

If you were to make a funny 20 for Kid Nation. How high up would Jared's pimp outfit be?
7:38pm 05-05-2021

Kenny B.

https://ibb.co/xs8LRHN
alright, this should work...
7:37pm 05-05-2021

Kenny B.



And an image for good measure
7:34pm 05-05-2021

Windmill Slayer
7:59am 05-05-2021

Kenny B.

Don Quixote obeys the same ethos as religious knights; he considers himself a Christian knight-errant (See I, 19), doing his Christian duty. For example, justifying his release of the galley slaves (I, 22), Don Quixote claims (I, 30) that he was only doing what mi religión (my religion) demanded of him.

The "religion" he refers to is clearly the belief system he has created from the world of knight-errantry. In case the similarity between religion and knight-errantry is not clear, Don Quixote is quite unequivocal in Part II, 8, 596, when Sancho Panza suggests that they become saints. His reply is: Religión es la caballería ("Chivalry is religion:" II, 8, 596).

This is the last comment, I promise.