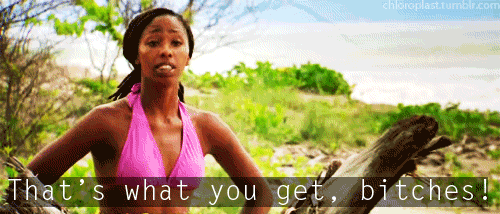 The Funny 115 Guestbook
4:22pm 05-14-2020

Deric Foreal

Mario anyway they'll let Hiedik come back?
11:53am 05-14-2020

Luke

Fair enough. I agree thoroughly with the first half of your comment. Hope you all are safe and healthy!
11:40am 05-14-2020

Mario

I don't really consider this to be Survivor anymore, so I don't have many thoughts about it. I like Tony, and I'm happy for him, but Brian Heidik is still the greatest player of all time.
10:29am 05-14-2020

Deric Foreal

In the end it was great. But if nat won Uggh.imagine if say the saints who lost in the 1st round were allowed to come back and play in the Super Bowl with a 7-0 lead .thats what edge is. Happy 4 Tony the true king of survivor .but dam the producers tried to F up there super bowl.
8:09am 05-14-2020

Luke

So, now that the season's over, do you have any opinions about our winner? I'll admit I lost interest halfway through, but I'm interested in what you have to say.
4:09pm 05-06-2020

Mario

Except when Brian does it, maybe.
8:21am 05-06-2020

Molly

Watching Thailand for the first time so I'm reading the related entries. This sentence in moment #41 stood out to me: "Most reports say that Brian was asleep on the couch, drunk, when he was supposed to be babysitting."

It's not called babysitting if it's your own damn kid, it's called parenting.
5:56pm 05-01-2020

!!

MINOR SPOILER:
I love that the Tony popped himself entry came full circle with a bird pooping on Tony in last night's episode
9:06pm 04-27-2020

Nedarb

One winner I would have loved to see on WaW is Brian Heidik. Yes I know that there was never going to be a return of Mr Freeze, but how would Mr Freeze do in the modern era of Survivor. Would he survive the fluid nature of today?
2:09pm 04-25-2020

Mario

Thank you! There are actually two Caddyshack reference in the entry. That second one was just a callback to the first.
1:18am 04-25-2020

Zach

Pristine Caddyshack reference at the end of the llama entry
7:04pm 04-19-2020

Ross

Please comment on the line when you get to episode 8 of Borneo: "Lost a prong to a nurse shark, I got to go after those by hand from now on"
10:19am 04-08-2020

sam

I've been rewatching a lot and right now I am on Tocantins. And I don't know if I'm overreacting or just never noticed it but there are a decent amount of times when JT is kind of a dick which is just really ironic when everyone around him constantly praises him.
2:13pm 04-06-2020

Ryan

Hi Mario, I'm sure this is requested a lot for the fourth funny115, but I am just now watching seasons I missed while off at school now that we're all in quarantine, and I just need to make sure there's an Angelina character entry, Natalie character entry, as well as Jacket Gate. Nothing more has ever made me laugh so hard on Survivor. I love what you do, and thanks for all the great work!
8:33am 04-06-2020

Nedarb

Hey Mario I'm sorry if this question annoys you, but when will the Tony and the llama entry be up?