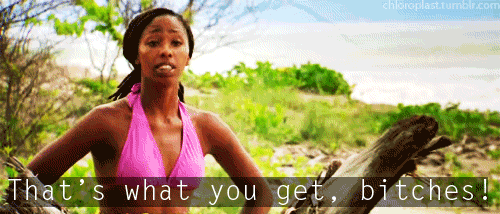 The Funny 115 Guestbook
5:59am 12-18-2017

Chris

I just have to say that your last entry about NaOnka as by far one of your best entries ever! I could not stop laughing!
7:20pm 12-14-2017

Mario

Maybe at the end. Depends on how burned out I am at the end.
6:43am 12-14-2017

Dude

You've talked about many entries you wish you could have included on both lists, so I was wondering if you've considered doing some sort of honorable mentions for those that you feel deserve some spotlight on the website.
10:57pm 11-30-2017

Nedarb

Yeah, I hear you. Everyone is obsessed with making #bigmoves, and doing little else. Although ironic comments/statements can make me smile at times. Probst must be loving this season!
10:36am 11-30-2017

Mario

I got so bored by it I haven't seen the past three weeks. I'll just catch up on it after the season ends.
9:34pm 11-29-2017

Nedarb

What are your thoughts on the current season?
9:54am 11-27-2017

Mario

Thanks, I never knew that.
6:42am 11-27-2017

Sten

@ Tocantins part 2.
Just a remark that it was not a "Excalibur" theme song but actually quite a classical piece called "Carmina Burana" by Carl Orff which was just used by Trevor Jones in that movie. The song itself is over 80 years old.
11:44am 11-25-2017

kei w.

funny list dude
1:08pm 11-21-2017

Mario

Sorry, no Russell entries this time around. I'm done with him.
3:45pm 11-18-2017

Doug

I hope the fall of Russell Part 3 will be an entry. There already was a Part 1 and Part 2 in the funny 115 2.0. Also, unlike the other two times, Russell got voted out by his tribe and then got beat in a duel.
7:37pm 11-09-2017

goodshotgreen

I count five Redemption Island entries thus far and one to come so that means there's one in the top ten? What could it be? I seriously have no idea - I remember very little from that season. Did the short guy with the hat do something hilarious before crying when eliminated?

Anyway, I'm rereading the first entry for the well-rounded Angie for like the fifth time and I just noticed CGI Brett's appearance. Love the callbacks!
5:13pm 11-03-2017

Mario

No, Redemption Island is going to wind up with 7. Cook Islands either had 3 or 4 back on version 2. So Cook Islands remains the champion.
3:42pm 11-03-2017

CC

Mario I'm curious but is RI set to break the "record" for season w/ least number of entries in any Funny115?
5:44am 11-01-2017

alex australia

max really did suck......worse than zapatera.