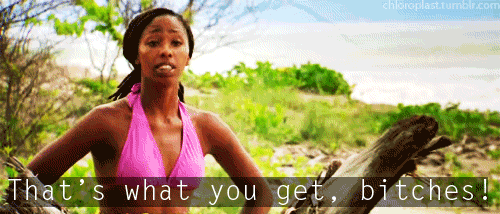 The Funny 115 Guestbook
8:21am 12-08-2020

Mario

And you guys don't have to defend me. I'm going to work at my own pace and on my own timeline regardless of what anyone says. It's one of the reasons I just run my own site and I don't work for anyone else. I don't really believe in deadlines or timelines. Stuff gets done when it gets done, and that's that.
3:25am 12-08-2020

Alexis

ahhh yay!! very excited to read again <3
12:31am 12-08-2020

Mario

Hi Alexis, okay my archives page is back up and all my stories are once again available. Enjoy!

http://www.funny115.com/greece/greece.htm
9:20am 12-07-2020

Mario

Hi Alexis, I'm in the process of moving the Funny 115 from one hosting server to another. So you happened to catch my archives in the one week where Greece and the other stories aren't there. Just give it a few days and everything will be back and available again.
1:11am 12-07-2020

Alexis

hi legend! love your work here. was just wondering what happened to the survivor greece fanfic? sorry if this is the wrong place to ask, just curious since i seem to remember it being on this page.
7:07pm 12-05-2020

!!

For real, if you want it done by the end of the year, pay him what his job would
3:39pm 12-05-2020

Matt

I think ANON should donate you the same pay you would get from your day job if hes so eager for you to finish Mario. Seriously the entitlement of people these days is disgusting.I don' want to be in the same fan base as a troll like him.
I assume ANON is also short for COWARD like all keyboard warriors
8:23pm 12-04-2020

Mario

I still think I'll be done by the end of the year. But I also have a full time day job and the Funny 115 isn't my top priority. If I don't get it done by the end of the year, I'll still come pretty close.
7:43pm 12-04-2020

Anon

I am part of the true fan base, thank you very much. I'm also someone who expects Mario to be true to his word & finish this by the end of 2020; otherwise, he should've just stayed quiet.
7:01pm 12-03-2020

!!

Mario, take all the time you need bud. You're true fan base is grateful we got a THIRD funny115.
6:02pm 12-03-2020

Anon

You're not gonna be done the list by the end of the year, are ya?
9:15am 11-28-2020

Anon
11:52am 11-26-2020

Mack

great countdown!!! I think the penner probst rivalry should be higher but other then that well done!
7:28pm 11-22-2020

Audrey

I was reading the fall of Russell part 2 and saw this line - " Imagine there was a third Funny 115, and I had to go 113 entries not being able to make fun of Coach. That's how much it has pained me not to be able to use Sandra on Version 2.0 so far."

Ok I'm pretty sure #1 of v3 is Sophie shitting on production but if it were #2 it would be sooooo perfect.
5:45pm 11-20-2020

Matt

Dont rush it.. its been a ride! especially in lockdown times